What's new?
Oaxaca was voted the World's Best City and we have been receiving new visitors from every corner of the world ever since! Our Tlayudona team invites you to take a breath and really immerse yourself in the sensorial experience that we offer. We have cultivated profound connections in our community that enable you to travel with a purpose!
Tlayudona is continuing to revolutionize the local tourism industry with our sustainable women-led model and our unique, hands-on experiences.
We have honed our favorite tried-and-true experiences and have added new ones to the roster with our returning guests in mind! Try our new art walk with Karime, a local curator, or some of our awesome in-house artistic workshops with our resident artist, Azu! Our favorite architect, Flor, is also back to hosting our remarkable architectural stroll.
We are so happy in our new Colonia Centro location! Come check us out inside the Plaza San Cristobal at 210 "C" on M. Bravo Street Within the same plaza, you can also find enriching Spanish instruction and…. delectable artisan chocolate! As usual, we tend to have local coffee brewing and are happy to talk to you about our upcoming experiences or answer any general questions. We promise to help you make the most out of your stay in our lovely home!
From Oaxaca, with love, Tlayudona!
What does the word "tlayudona" mean?
In Oaxaca it's used to refer to a large, thick-framed person who boasts a lot of physical strength. The expression alludes to the giant tortilla called a tlayuda–because they're resistant and durable. They bend, but don't break. It's considered a compliment here to be "tlayudón", and in this case with the added "a" in tlayudona, the word refers specifically to women.
Why Choose Tlayudona?
There are plenty of conventional tourism companies out there. We aren't one of them. Here's why:
Community First
We are committed to making a positive, regenerative, and sustainable impact within our community.
Perspective
We have an all-women core team and work predominantly with women hosts so that our narratives are told and heard.
Authenticity
All of our experiences are designed by our hosts to provide you with an authentic lens into Oaxacan life.
Transparency
We pay our hosts more than half of the earnings of each experience. We value and renumerate their time, not just their products.
Experience
Each of our hosts has a lifetime of experience doing what they love, and we have been commited to sharing this with you for years.
Love
We put our hearts into each connection we make, we have real relationships with our hosts, and together we all create a community. You'll feel the difference.
Choose Your
Experience
Tlayudona, M. Bravo 210 C, Oaxaca de Juárez, Oaxaca 68000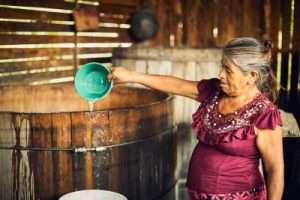 30 November 2023
- 30 November 2024
Miahuatlan, Miahuatlan de Porfirio Diaz
No event found!